Shamrock Club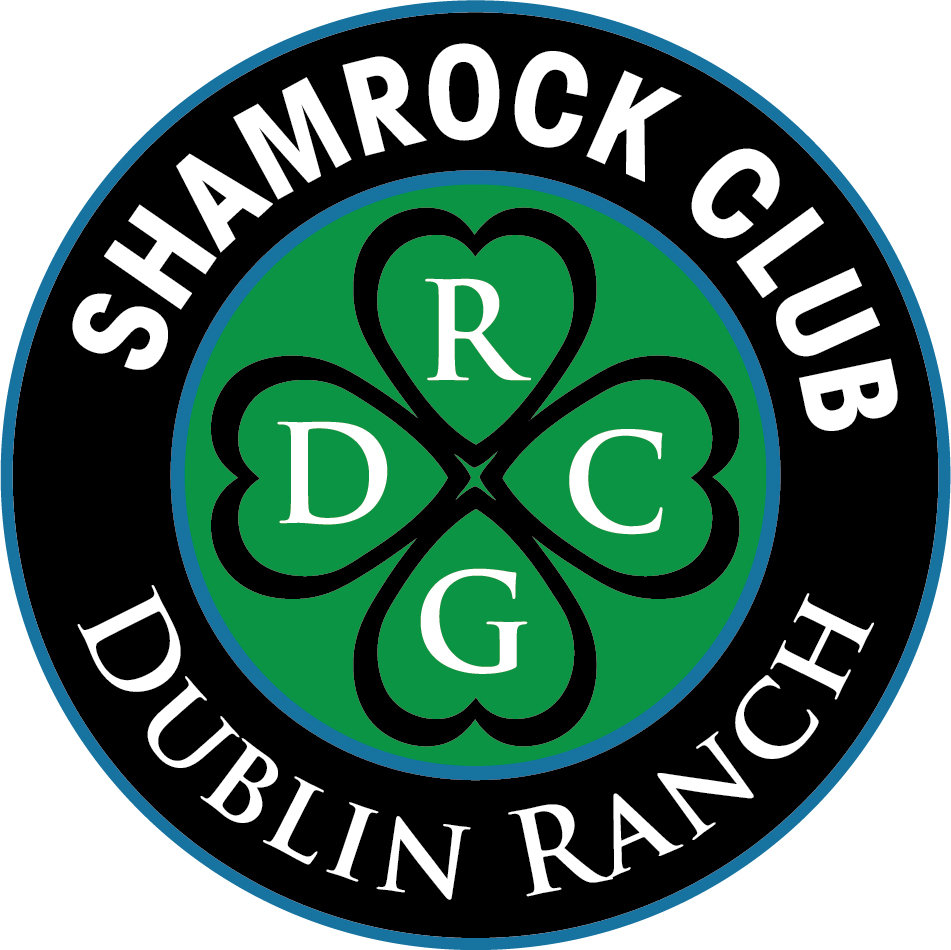 Starting Friday, St. Patrick's Day 2018. Join the Shamrock Club! Where it pays to play.
Featuring Shamrock Club Specials in Hilltop Restaurant & Bar as well as Hilltop Cafe on both 17th and 18th of March 2018.
The Shamrock Club is a new golf loyalty rewards program at Dublin Ranch Golf Course. Perfect for Tri-Valley golfers living in Dublin, Pleasanton, Livermore, and adjacent communities in the East Bay Area.
It is FREE to join and you will earn points each time you play. Earn enough points and redeem them for FREE golf and other perks. The more you play, the more rewards you earn. Shamrock Club Members are also emailed exclusive double or triple point days and special offers via email. So the points can add up fast. See below for more details.
Point Level - Shamrock Club Rewards
100 – FREE Fountain Soda from Snack Bar
200 – FREE Dublin Ranch Logo Ball
300 – BOGO - Buy One Green Free, Get One Free (same day of play, valid on twosome only)
400 – FREE Super Twilight Round (any day)
500 – FREE Twilight Round (any day)
600 – FREE Weekday Round (anytime)
700 – FREE Weekend Round (anytime)


Shamrock Club Details:

Free to Join!
10% off non-sale merchandise in golf shop year-round
1 dollar = 1 point
Points automatically accumulate annually during the year through golfshop.
Points are tracked electronically under your name in our tee sheet - so you don't need to keep track of a card.
Earn points fast with Double Point days and other special offers sent via email or text.
Earned and remaining/unredeemed Existing points will re-set or expire with calendar year (December 31)
Free rounds do not include course holidays.
*Points have no cash value and are non-transferable. Dublin Ranch reserves the right to change point levels and program at any time with or without notice.

To sign up, please provide your Name, Email, Mobile Phone number and Zip code at check-in.
Click here to book your next tee-time at Dublin Ranch Golf Course.